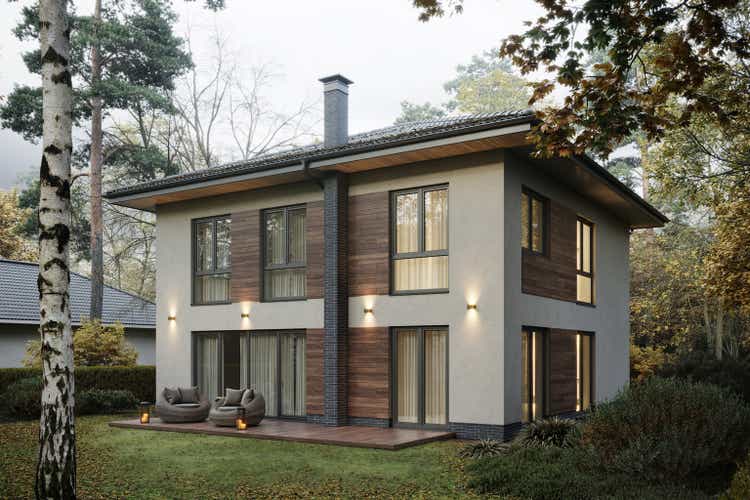 Background
Each year I write an article on my previous year's portfolio performance. For last year's piece, please click here. For those who are new, I play for Major League Baseball in the World Baseball Classic and my regular season team is the MD Blue Crabs. I manage my parents' stock portfolios and have plans to open my own asset management company, DocShah Capital to the public in the next one to two years. I have written on Seeking Alpha since 2018, when I started managing my parents' portfolios.
In the past five years:
I have generated a CAGR of over 26%
I became ranked in the top 1% of analysts on TipRanks
My average return per rating is over 40%
My portfolios have grown from $200k to $637k, which represents a 218% or 3.2x gain.
In 2022, my return was 19%. This beat the Nasdaq, which was down (30%) on the year, by almost 50%. In a year where all indices were in bear markets, I was able to produce a return consistent with years past. In this article, I will discuss the specific stocks I owned, how I evaluate a stock, and what readers can do to make great investments themselves.
My 2022 Returns
An equal weighting in each stock for the entire year would have resulted in a 16% return. My portfolio returned 19% as I did not have equal weighting in each stock and I bought and sold at various times throughout the year.
My 2022 Holdings
I primarily held three stocks in all of 2022: Devon Energy (DVN), Hims & Hers Health (HIMS), and Bank7 (BSVN). Here is how I evaluated each stock:
Devon Energy
Devon's stock price depended heavily on the price of oil and natural gas. I first bought shares at the end of 2020. My primary reason for buying Devon was I expected the price of oil to rise dramatically, which would massively increase the company's FCF and push the stock price higher.
Following COVID-19, demand for oil plummeted as the public was ordered to stay home and excess supply formed, which cratered the price of oil. Ultimately, supply began reducing to match demand. However, demand is like a spigot as it can be turned off and on… but, supply is not – it takes time, capital investments, and resources to produce oil. This timing difference is what I expected would push the price of oil higher as there simply would not be enough supply to keep up with the restored demand.
And this is exactly what happened over the next twelve months as the price of WTI Crude oil went from the upper $30s to well over $100 per barrel. As a result, Devon produced massive free cash flows which pushed their stock price from $8 to $80 within two years. Here are some of the specific things I liked about the company:
Long history of profitability
9% variable dividend yield
No major debt repayments until 2030
$1.3 billion in cash
Shareholder friendly management
Hims & Hers Health
Hims' wound up being my biggest position towards the end of the year. I have written many articles throughout 2022, but the bull thesis is simple: Hims is a telehealth company which makes it easier for patients to access healthcare using their electronic devices. The company is on the brink of profitability. Here are some of the specific things I liked about the company:
Revenue growing at a CAGR of 95%
Subscriptions are 6x higher than at inception
Insiders own 16% of shares
$200 million in cash and no debt
Best branding and huge TAM
Hims hit a low of $2.72 earlier this year despite its consistently great earnings reports. Yesterday, Hims made a new 52-week high of $7.56, representing an almost 200% gain. The stock almost tripled within a year.
Bank7
Bank7 is a small regional bank centrally located in Oklahoma. I bought this stock in 2020 after truly finding a diamond in the rough. A lot of banks stocks had a risky loan book and were significantly overpriced. Bank7 was the opposite – its loan book was safe and the stock was undervalued. Here are some of the specific things I liked about the company:
Consistent track record of earnings
70% inside ownership
Introduced a dividend during the heart of the pandemic (which is unheard of, but that's how strong the company's financial standing was at the time).
The dividend yield was significantly higher than competitors
Excellent capital and liquidity ratios
Significantly better NIM, Efficiency Ratio, ROACE, ROATCE, and ROAA than competitors.
Bank7 was an anchor in my portfolio; its stock price barely fluctuated throughout 2022…


Read More: DocShah's 2022 Portfolio Performance | Seeking Alpha